Based in Northern California, Apptology is the leading mobile applications development and mobile marketing company. We are unique in our service offering because we are the only company to offer a comprehensive suite of ReadyBuilt affordable solutions for the mobile applications industry for the SMB. Our management team are entrepreneurs and industry pioneers from Silicon Valley and Fortune 500 companies working in mobile, interactive and new media technologies. We have a team of nearly 50 developers who have created hundreds of applications for various companies around the world on ALL mobile platforms.
Our Team
Rich Foreman, Founder & CEO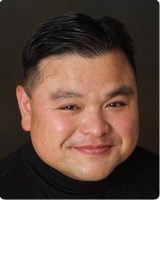 Rich leads Apptology with 15 years of experience in engineering, mobile application development and account management spending most of his career in the high tech industry which began at WebEx. Rich was instrumental in the product development, customer support and sales management process during his 11 years at WebEx before the $3.2 billion Cisco acquisition. Additionally, Rich is founder of iReadandLearn.com which is a publisher of mobile children's books and educational tools. Rich brings a wealth of experience in the mobile app development industry and he thrives on daily interaction with clients. Rich has a BS in Industrial Engineering from The University of Washington, a Master of Science in Public Administration from Troy State University and was a lieutenant in the Civil Engineer Corps for the US Navy.
Gary Dalal, Chief Technology Officer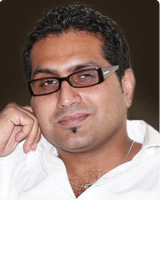 Gary has 10+ years of experience in a variety of software engineering, product management, technical support and IT consulting positions at leading technology companies and educational institutions. He is an expert in executing full life cycle delivery of technology projects as a project manager, is a business analyst, systems analyst, and test analyst who enjoys working with clients across many industries. Gary excels at client relationship skills combined with extensive technical expertise and has a proven ability to quickly learn and apply new technologies and translate client requirements into effective technical solutions. Gary has a Masters in Computer Science from Wayne State University, Detroit, MI and a Bachelor of Science in Engineering from Institute of Technology and Management and Computer Programming, India; CBSE – AISSCE Modern School, New Delhi.
Dana Smith, Co-Founder & Chief Marketing Officer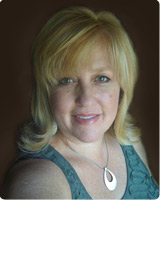 Dana has over 15 years of experience in strategy development, product marketing and mobile marketing initiatives working with technology start-ups and Silicon Valley industry leaders. Dana has led the execution of marketing efforts to drive sales traction and results and has extensive experience developing compelling content and initiating high-impact marketing campaigns on a global scale for mobile technology solutions. Dana is a champion of problem solving, brand establishment and go to market plan execution and is a master of creative ideas, collaboration for mutual benefit and relationship building. She holds a dual major with a Bachelor of Arts in Communications and Journalism from California State University, Sacramento; Has a CID in Design from Williams School of Design.
Krishna Chandaluri, Chief Strategy Officer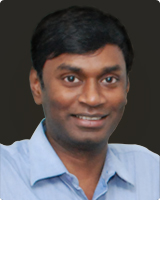 Krishna brings to the table, over 15 years of experience in web & mobile technology. Krishna is the acting CEO of Sirez Infosystems Pvt. Ltd.(Digital Agency), co-founder and CEO of SampleandTry.com (Tryvertising Portal) and has over three successful ventures under his belt including Infinite Solutions and GeoRapid India Pvt. Ltd. Krishna has also served as a solutions architect with MFino Inc. (Mobile Financial Services Platform). Krishna works closely with the marketing and technology team to create, execute and sustain strategic initiatives within Apptology. Krishna holds a Bachelor of Arts degree from Delhi University and is a master in the nuances of information technology, especially technology that drives the World Wide Web and Mobile Communications.
Kevin Fitzgerald, Vice President, Sales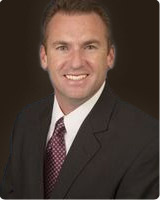 Kevin brings over 10 years of sales and account management experience from large Fortune 100 companies including LG Electronics, Whirlpool Corporation and Federated Insurance. Kevin also has over 7 years of commercial and residential real estate sales experience with ERA Realty, a national firm. He has been responsible for managing channel inventory, forecasting, pricing, service and support operations, and has excelled in his various sales roles meeting and exceeding financial goals at each company he has worked with. Kevin has a Bachelor of Science in Business Administration from California State University, Chico.
John Seymour, Vice President, Operations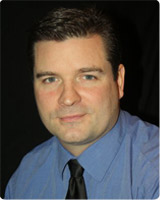 John is a top performing communications expert with strong skills and success in account management, sales and operations with technology companies, spending over 7 years at WebEx. He has detailed knowledge and experience in building successful processes and has specialties in strategic and collaborative communication, consultative sales, executive account management, business development, channel enablement, forecasting and revenue generation programs. John has a BS in Biology from San Diego State University.
Priscilla Nguyen, Vice President Business Development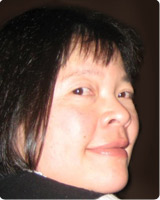 Priscilla has many years of experience with creating business, marketing and sales plans for hardware, software, and services on a global basis. She has held senior positions at Trend Micro, Symantec, Intel, Wacom, Labtec and other high tech companies. Priscilla has launched numerous products, supervised beta programs, managed alliances/partner relations, and have been responsible for $100+ million P&Ls. Priscilla has a Master of Science in Technology Management degree from Oregon Health Science University and a BS in Business Administration from Lewis and Clark College.
Shellynn Finstad, Chief Creative Officer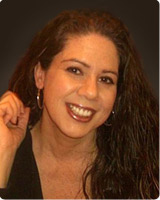 Shellynn has more than 14 years of experience in graphic design, production and account management with premier high-tech companies throughout California, Oregon and Washington. She has extensive experience developing compelling content, high-impact design and excels at flawless output, client interaction and the ability to illustrate ideas into graphical concepts for app design. Shellynn studied at the Art Institute of Seattle and has a Bachelor of Arts from University of Washington.
Eric Linden, Social Media/SEO Manager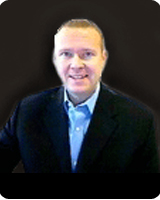 Eric comes to Apptology from Resonate Social Media where he was an assistant community manager. At Resonate, he assisted a variety of companies in building out their social media channels, engaged influencers, and enjoyed some good old fashioned community banter. Eric also worked at Cisco/WebEx for many years where he wore many hats with experience in sales, operations, and marketing. He brings a passion for SEO and SMM and is in charge of all social media channel strategy and SEO. When not sitting behind a computer , Eric enjoys traveling, triathlons, and blogging. He graduated from the University of Minnesota with majors in communications and political science.